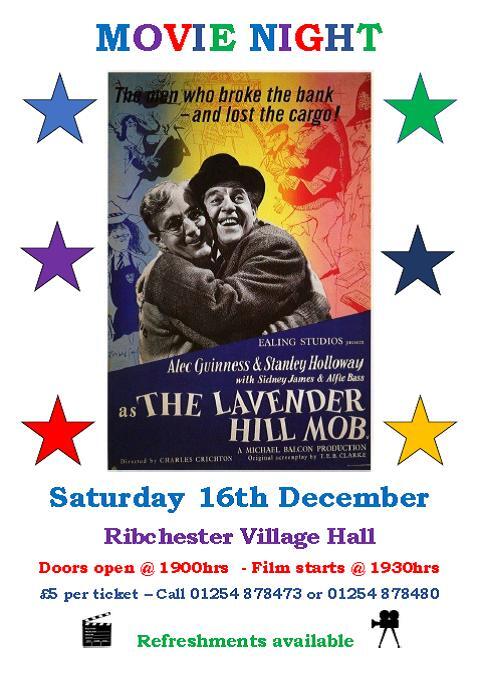 'The Lavender Hill Mob' Movie Night at the Hall
The Christmas film this year will be "The Lavender Hill Mob" a classic Ealing comedy, Gerald Mack will be playing seasonal tunes on the piano before the film and at the interval. For a number of years it has almost become a tradition, not just at Christmas but on occasions throughout the year. Some of the classics, we have shown include "Miracle on 34th street", "It's a wonderful life", "White Christmas", "Scrooge", "Christmas Carol", "39 Steps", "Brief Encounter", " Casablanca " amongst others.
Doors open 7pm, Film starts 7.30pm, tickets £5,call 01254 878473 or 01254 878480.