Book Ribchester Village Hall for your Event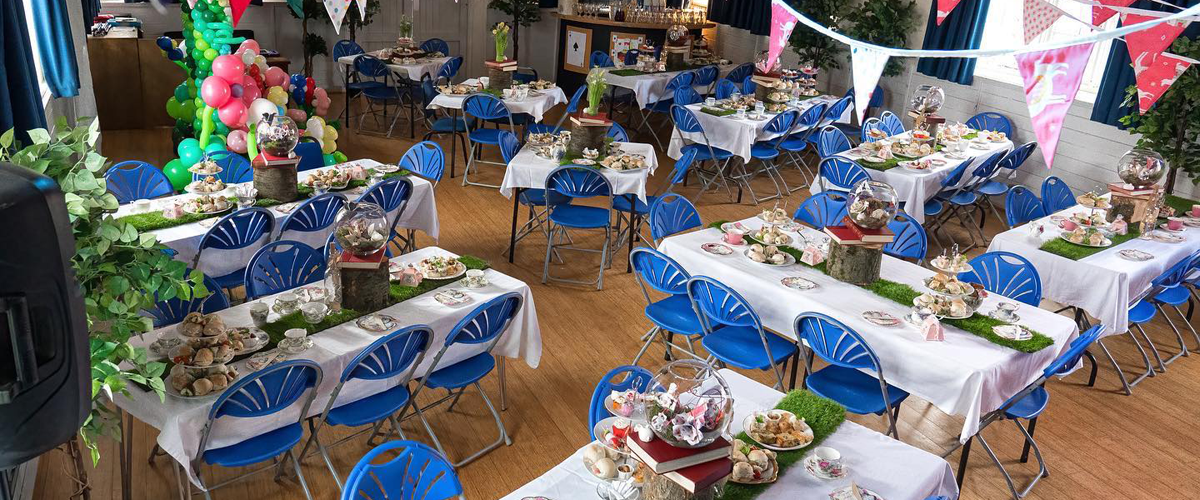 Looking to host a family event, or hire our space for a performance, fundraiser or commercial event?
Ribchester Village Hall is a well-equipped and characterful venue for all sorts of special events.
We can offer a large main hall with modern underfloor heating (where required), tables and plenty of seating. We also have a small (non-commercial) kitchen for basic food preparation/storage, unisex toilet facilities, a disabled toilet with baby changing station and a 'Green Room' (for storage or changing).
Our basic Hire fees are £10 per hour booked, including set up and pack-up time. We do ask that our hirers leave the hall in a tidy and clean condition, that rubbish is removed from the premises, and that you to confirm your agreement to our Standard Conditions of Use before confirming your booking.
Please note that our Village Hall is also home to the very excellent Ribchester Amateur Dramatics Society (RATS), which has sole right of use to the stage, installed stage lighting and sound system. Any use of these facilities can only be by prior agreement and arrangement with the RATS Management Committee.
If you would like to discuss Hall availability on your preferred date and to ask us any questions, please contact Kim, our Bookings Administrator, on 07936 463852 or at ribchestervillagehall@live.co.uk.
We look forward to hearing from you!